It is deceitful verbal obfuscation. Prioritisation, limiting, restricting, reducing, cutting, delaying: it's all rationing and it needs to be discussed openly and honestly as such. Until it is the professions will remain disengaged. Since there is no honesty in our politicians, the response of the professionals in the UK's 4 health services is entirely predictable. Meanwhile the disparity in services for the rich (private) and the poor (state) will become greater.
Paul Frances for Kentonline 14th September 2017 reports: West Kent Clinical Commissioning Group forced to cut services
An on-going cash squeeze on NHS budgets could see further restrictions on non-urgent operations and other treatments for patients in west Kent, it has emerged.
The West Kent Clinical Commissioning Group (WKCCG) says "significant cost savings" are needed to balance the books and rationing additional services will have to be considered.
Earlier this year, the CCG – which serves 463,000 people – delayed non-urgent operations for four months to save £3.2m, affecting 1,700 patients….
Dennis Campbell in the Guardian 12th September reports: NHS waiting times 'driving people to turn to private treatment'Report says private providers have seen 15 to 25% annual rise in 'self-payers' as patients resort to using savings or loans
Chris Smyth in the Times 14th September reports: Elderly patients with broken hips wait too long for treatment
Four in ten elderly patients who break their hips suffer delays in vital treatment that increase their risk of ending up in a care home, a report says.
Seven patients a day also break their hips while in a hospital bed and the number appears to be rising, with some hospitals failing to do enough to keep patients safe, the study found.
Broken hips are a common injury among frail elderly patients and dealing with the aftermath is estimated to cost the health service £2 billion a year.
While death rates from the condition are falling, analysis of records of 65,000 patients, almost all those admitted to NHS hospitals over a year, found thousands not getting the care they should.
Almost one in ten patients were still immobile four months after an injury with "enormous variation" in rehabilitation rates at hospitals, the National Hip Fracture Database reported.
Patients are meant to get standardised care, most importantly surgery within 36 hours and a prompt review by a geriatrician. However, the review found 40 per cent of patients were not getting the treatments they should. "It's truly terrible not to have early surgery. If you have to get on a bedpan with a broken hip there's no dignified way of doing that and people just unravel," Antony Johansen, clinical lead for the project, said.
"If 40 per cent of patients are not receiving this care — usually because they miss out on just one or two elements — this could compromise their rehabilitation and recovery."
He said that while some hospitals had 80 per cent of patients back in their own homes a few months after injury, elsewhere it was "a tiny little number". Hospitals are paid extra for good care and Dr Johansen said that there was no good reason for poor treatment.
"With care of frail older people, doing it well is cheaper than doing it badly. I know if I fail to rehabilitate someone and they go into a care home that's a bill of £70,000 for them or the taxpayer."
The audit also found that 4.1 per cent of all fractures happen while older people are in hospital, up from 3.9 per cent last year. Accidents peak during staff changeover times, it said.
"Seven people every day are breaking their hip in hospital and the slight trend for that to go up is concerning," Dr Johansen said. "It's something we need to challenge. It's very easy not to have enough staff on the ward or have staff doing paperwork rather than being with patients."
While saying that hospitals should not be overcautious and confine patients to bed, he said that some hospitals had only one fracture for each 700 beds each year, while others have as many as one for every 16 beds.
Patients in England are also spending a day longer in hospital than last year, at an average of 21 days.
Caroline Abrahams, of Age UK, said: "We are dismayed that 40 per cent of those who go under the knife don't benefit from the best practice available. She added: "The numbers of hip fractures in hospitals are unacceptably high."
• Elderly patients face becoming sicker if they are rushed out of hospital in an NHS drive to empty beds, say local councils. Simon Stevens, chief executive of NHS England, has given hospitals six weeks to free up thousands of places after saying flu was likely to hit the UK harder than usual. The Local Government Association said the plan would backfire as patients were taken back to hospital at the busiest times.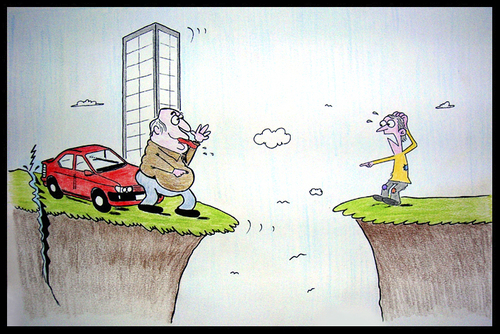 Let us charge patients for extra services, GPs urge – is this "decommissioning"?
Cynical de-commissioning bringing back fear.. Dying patients waiting hours for pain relief in NHS funding shortfall.
We need to be talking de-commissioning and not commissioning….. Fewer doctors and higher occupancy mean more deaths – in Hospitals..
The Training of doctors…. unfortunately it is too late to recover in even the 5 years promised by government… Decommissioning of operations