Its a medical and health market silly. In a market rare resources (Such as good locum doctors) command a high price. Lets hope Mr Philip Burns can deliver, but my suspicion he is just going to be the scapegoat for why the board has failed consistently. The board are not prepared to ration overtly, and indeed, the rules of the game say they cannot. In addition they have money they could well spend taken by the Welsh Government, who in turn set the "rules of the game". This board cannot win, and they know it. The (presumably accumulated) deficit of £42m is so large that they don't worry about a salary of £600K! Interesting that the Betsi Cadwaladr news site says nothing! 
I would do the turnaround for a lot less, but I would have to change the rules of the game. Co-payments and planned rationing… Mr Burns will get better quality of care in Spain than in Wales. Don't blame him.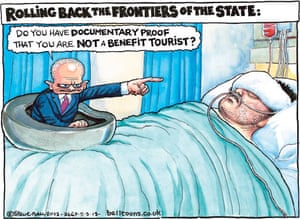 Kay Burgess reports in the Times 29th October 2019: Expert paid £2,000 a day to help hospital save cash
A management consultant is being paid almost £2,000 a day to find ways to cut costs at a struggling NHS health board in a deal that allows him to work one day a week from his home in Spain.
The Betsi Cadwaladr University Health Board in north Wales has been in special measures for four years, recording a deficit of £41.3 million in June.
The board has employed an "interim recovery director" who will earn £360,990 over nine months, equating to £1,990 a day or £40,000 a month. He has been permitted to work from his home in Marbella on the Costa del Sol one day a week, it confirmed.
He was named as Philip Burns by Llyr Gruffydd, a Plaid Cymru member of the Welsh assembly, in the Senedd last week. Mr Burns, who is employed through the Hunter Healthcare consultancy, is paid more than the chief executive of the health board and the Welsh government's health minister.
The figures on the pay received by Mr Burns and other consultants were revealed to Mr Gruffydd through a freedom of information request.
The health board confirmed that four other management consultants were earning large amounts for temporary contracts, ranging from £715 to £1,380 a day. The money was all paid to limited companies.
One money-saving measure proposed at the board has been to stop paying nurses for breaks taken during their 12-and-a-half-hour shifts. This would save £25,000 a month, just over half the salary paid to Mr Burns.
Mr Gruffydd said the health board had a £42 million deficit and one in nine of its nursing posts was vacant. "If we're having to see costly consultants come in to run the show, then it suggests that senior management isn't doing its job. Given that the health board is under the direct control of the Welsh government the buck stops with them," he said.
The board said it did not pay any travel or accommodation costs for Mr Burns and that it was paying the market rate for his services. "Our priority is to deliver considerable improvements in unscheduled care, planned care and financial management and to achieve this, we are temporarily strengthening our existing capacity and expertise in these areas," it said. A spokesman said that the appointment of a recovery director was recommended by the Welsh assembly's public accounts committee.
Mr Burns could not be reached for comment.
Deeside.com reports today: North Wales health board's failure to change course on nurses rosters "wholly unacceptable" say union.
BBC News SE Wales 25th October: Nurse paid breaks row: Anger over £2000-a-day director
The Telegraph today: NHS manager allowed to work from Marbella on rates of £2000 per day…
North Wales Lives reports on the "market rate".