The Welsh did not complain about lack of choice when it was begun a decade ago, and the weak BMA in Wales made comment, but no hue and cry resulted in this "lowest common denominator" medicine. Choice is a fundamental plank of a liberal society, and its loss is justified in war, famine, civil war and national emergencies. But rarely has choice been threatened in an advanced democracy/ Standards really are falling, and the right to choice may only be available to those who can afford it. A two tier society once again, and exactly what Aneurin Bevan wanted to avoid when he started the original health service. The Welsh health service has excluded choice because the money moves with the patient. The English will be less accepting of this form of rationing…… Losing choice does work for commissioners in saving money; but it does not work in saving lives. In rural and poorer areas where there are under resourced and under staffed hospitals it may actually do harm. 
Oliver Wright reports in the Times 22nd Feb 2019: NHS plan 'ends public right to choose hospital'
Patients' right to choose where they are treated is being threatened by radical plans to scrap competition in the NHS, ministers have been warned in leaked documents.
Plans to abolish the health service's internal market are being resisted by Whitehall officials who have told Matt Hancock, the health secretary, that they would quietly reverse 30 years of policy, according to a Department of Health briefing seen by The Times.
Mr Hancock is understood to be ruling out any changes that would prevent patients selecting the NHS hospital or private provider where they are sent for treatment. But he has been told that if he blocks new laws the NHS could blame the government for the failure of a £20 billion reform plan that was expected to save 80,000 lives a year.
The confidential briefing reveals for the first time the scale of changes proposed by health chiefs, which officials believe amount to another major reorganisation of the NHS.
Last month Simon Stevens, the chief executive of NHS England, asked Theresa May to reverse market-based reforms introduced in 2012 by Andrew Lansley, then the health secretary. Mr Stevens wants to make hospitals, GPs and local services work together.
His proposals were presented as a tidying-up exercise, but a briefing for Mr Hancock privately warned that NHS England's unpublished plans went much further and would undo the internal market introduced by Kenneth Clarke when he was health secretary in 1991. Since then NHS managers have bought services from self-governing hospitals and companies, which were encouraged to compete for business.
The briefing warns Mr Hancock that he must be comfortable with this before signing off, adding: "Removing the internal market will entail undoing some 30 or so years' worth of policy and legislation in the English NHS, including some of the checks and balances that a market-type approach allows and could have broader implications, for example, how choice works in the NHS."
Mr Hancock has backed ending enforced competition but he supports patient choice and has little appetite for a Commons battle to reform the NHS.
The briefing warns that Mr Stevens's position "implies that primary legislation is essential" to implementing the long-term plan, published last month. "This presents a future risk that, in the event that the long-term plan is not delivered, the NHS blames the government if there is no bill. We don't think you should accept this shift in emphasis."
Department of Health sources played down a split with NHS England, suggesting a compromise would be found that made clear that legislation was not essential, and which minimised upheaval and protected choice.
NHS England said Mr Stevens did not want to remove patients' choice on where they are treated. A spokesman said new laws would not be needed. But, he said, as requested by the Commons health and social care committee and the prime minister, "carefully targeted" legislative changes had been drawn up that would provide better services.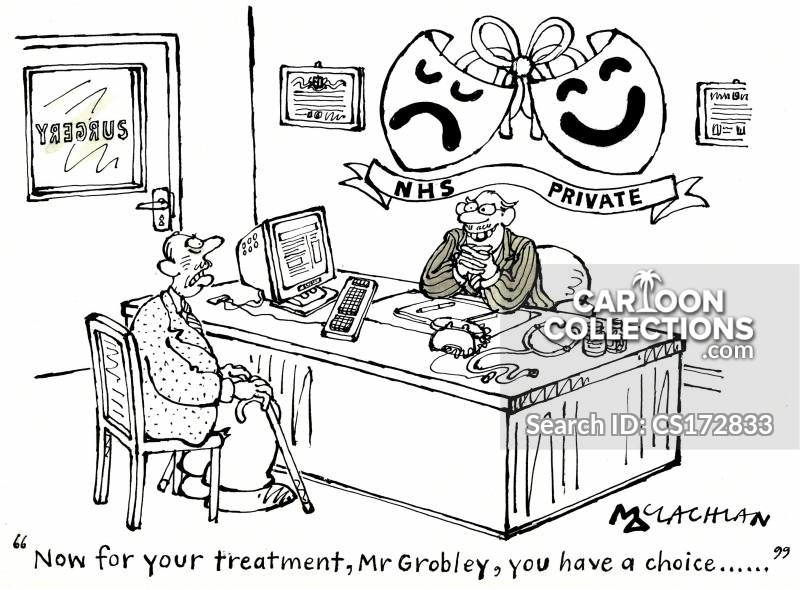 Heath and Safety Executive news 22nd Feb 2019: Patients' 30-year right to choose where they are treated under threat as part of NHS England reshuffle