What an admission of 40 years of manpower mismanagement. NHSreality warned that politicians would be "wriggling on the hook of under capacity" in October 2018 when the news was that GPs would see patients in groups. The perverse incentive to risk standards is too strong. So much for personalised care as far as politicians are concerned, but it has not happened. The same outcome is likely for the suggestion that pharmacists could become doctors…. It will require extra training, then 2 "fellowship" years to register, and then 3 years to become a GP, or more for the other specialities. If the pharmacists are allowed to work after F2 years, then we may see come in 6 year's time! Becoming a surgeon is an unlikely outcome.. and robots are more likely.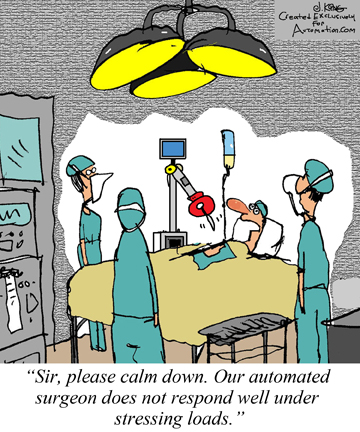 NHSreality advocates virtual medical school(s) and a unified national exam. As far as I am concerned anyone who passes the exam should be allowed to be a doctor. We need 500% more, so there is no room for rationing places any longer. The main problem once we are training enough will be practical experience… There will eventually be an over capacity, and then some will need to go abroad.
Chris Smyth reports 31st Jan 2020: Pharmacists could retrain as doctors to boost NHS
Pharmacists and paramedics will be helped to become doctors through a fast-track conversion course as ministers seek to use Brexit to loosen medical training rules, The Times has learnt.
EU rules requiring doctors to do a five or six-year medical degree could be scrapped as Britain seeks to resolve an NHS workforce crisis by making it easier for experienced staff to retrain.
The move is likely to be controversial, with medical leaders warning against a "quick fix" that lowers standards……
Why has it been left too late to be honest about health provision?
Doctors to see groups of patients – is probably madness. The fox is waiting..
Wriggleing on the hook of rationing health care in different ways, means that we will see many experiments until the numbers of diagnosticians increases. if a GP is needed for a 2 hour group surgery he could have seen 12 new 10 minute appointments in that time, along with the opportunity to examine and personalise the consultation.
Any GP you want: so long as you're healthy
PHARMACIST GPS
Sir, No one wants their operation done by a "have-a-go" surgeon. Nor do they want their medicines reviewed by an amateur pharmacist. In their desperation to plug workforce gaps, the spin doctors at No 10 have seized on the idea of putting pharmacists to work as hospital doctors ("Pharmacists could retrain as doctors to boost NHS", Jan 31). However, since there is no surplus in either profession, the idea amounts to robbing Peter to pay Paul. Existing rules require surgeons to spend six years obtaining a medical degree. Specialist surgical exams follow, with practical training working alongside experienced colleagues, before anyone is let loose transplanting a heart, or removing a cancer. Those of us who develop surgical training programmes are wholly focused on making surgery ever safer for patients. Although we do need more trainees entering surgery, we cannot raid other equally hard-pressed professions to fill posts.
Professor Derek Alderson
President, Royal College of Surgeons England
Some good news on new medical schools. Lets hope the politicians sieze the real opportunity for virtual medical schools living in local communities