The first country in Europe to act on concerns over limited effectiveness In May 2018 the French minister of health announced the delisting of drug treatments for dementia; payments for memantine and the acetylcholinesterase inhibitors donepezil, rivastigmine, and galantamine would no longer be reimbursed by the state.
What a sensible approach. Without the expensive drugs we can have more carers. Trust Boards and Commissioners take note. The trouble is that these drugs are effective in some people, but the utilitarian approach taken by France is correct.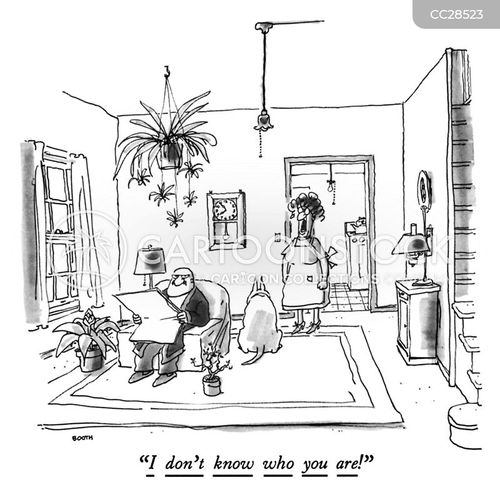 France removes state funding for dementia drugs | The BMJ 30th December 2019 and 18th January 2020 BMJ 2019;367:l6930
In May 2018 the French minister of health announced the delisting of drug treatments for dementia; payments for memantine and the acetylcholinesterase inhibitors donepezil, rivastigmine, and galantamine would no longer be reimbursed by the state. The decision followed a long campaign by the French therapeutics journal Prescrire, which subsequently declared, "The days are over when support for patients and their struggling caregivers was based on drugs raising false hopes."
The following month, the National Institute for Health and Care Excellence (NICE) published updated dementia guidance.2 This recommended combination therapy for the first time, advised not stopping drugs simply because the condition progressed, and relaxed regulations on primary care prescribing. In short, drugs for dementia would no longer be supported in France but would be further promoted in England and Wales. France is the only European country to take this step,3 although authorities in Belgium are considering following suit.4
Acetylcholinesterase inhibitors inhibit the breakdown of acetylcholine, a key neurotransmitter involved in memory, attention, and sleep that is often depleted in adults with dementia.5 Memantine works on a different and less well understood target thought to be involved with cognitive decline, blocking N-methyl-D-aspartate receptors to prevent toxic overstimulation and subsequent neuronal damage.6
Alzheimer's dementia is the only licensed indication for these drugs, but NICE recommends off licence use for adults with dementia with Lewy bodies.2 No other drugs are available for any of the common dementia subtypes, and disease modifying agents remain elusive.7 These drugs are therefore the only available pharmacological treatments for dementia.
The French health authorities cite several reasons for their decision, including concerns about the clinical meaningfulness of their effects on cognition, no proved benefit for behavioural symptoms, quality of life, or time to institutionalisation, and real world indications of a rare but increased risk of bradycardia requiring hospital admission.8
Little benefit
Broad consensus exists that drug treatments for dementia produce statistically significant improvements in cognition for at least six months, but these improvements are small. A 2018 Cochrane review of donepezil trials9 reported a mean difference between treated and control groups of just 2.7 points on the cognitive section of the Alzheimer's disease assessment scale (ADAS-Cog, scored out of 70), and 1.1 points on the mini-mental state examination (maximum score 30) at six months, favouring treatment. Cochrane reviews of the other drugs have reported cognitive benefits of similar magnitudes.101112
Whether these changes are meaningful for patients remains unclear. Researchers have attempted to quantify a threshold for a clinically important difference by triangulating changes in cognition scores with changes in clinician assessment and functional outcomes.13 But this assumes that any improvements in clinician assessment or functional outcomes equate to meaningful benefit for patients and their families, which remains debatable. Nevertheless, the authors concluded that a benefit of ≥3 on ADAS-Cog was clinically important. This uncertain finding on cognition is consistent with Cochrane reviews reporting similarly small, albeit statistically significant, changes to functional outcomes and clinician assessment.
Frustratingly, there are few qualitative or quantitative studies reporting quality of life (for patient or carer) or patient reported outcomes. Uncontrolled observational studies have suggested that drug treatment can delay nursing home admission by at least several months, although these study populations are likely to be skewed by indication bias.14
Change of emphasis
To justify depriving patients of the only available drugs when they are well tolerated and known to produce benefits (albeit of uncertain clinical relevance), there must be a clear idea of what is to be gained. The French health authorities argue that these drugs divert the attention of clinicians, researchers, and policy makers away from non-pharmacological approaches to dementia care. They expect that the decision will shift priorities from a drive to ever earlier diagnosis and treatment, to a more person centred approach, more research on non-pharmacological management options, and increased scrutiny of policy makers and commissioners to ensure adequate support for patients and their caregivers.15
They believe these changes will lead to overall benefits, although the potential merits remain hypothetical. What should the UK do now? Following France's lead would require careful consideration of the best way to manage wholesale deprescribing, alongside a systematic evaluation of the effects. A more pragmatic approach is to "watch and wait" to see whether the hoped for benefits are realised in France.
Medworm: Re: France removes state funding for dementia drugs