If the potential of an employee is measured against the number of working hours in a week, which amounts to 168, then the ratio of work to total is a measure of potential. Productivity cannot improve if one is away from work!. Doctors who are self employed (GPs) often work many more m=hours than the public would expect. A 12 hour day is commonplace, so that 4 full days is well over 40 hours. Reducing the working week to 32 hours, as suggested by Labour, would reduce the productivity of all NHS staff. Self employed would be exempt, but the trend is to move part time anyway. What suffers is continuity of care, palliative and terminal care, mental health, and overall patient satisfaction.
The future for older people in the UK looks bleak.  We need more staff in nursing and care homes, and our conservative rulers are thinking of "cheaper, fast track visas to recruit staff for the NHS". (The Times and Evening Standard 8th November). 
If the new staff work short weeks they will have to be paid more per hour to live, and already care home costs are beyond most families/people. Rationing by "means testing for social care" needs to be extended to medical care if the 4 health edifices are to survive, but all talk is of the opposite: adding social care to medical care as a "free" service…. UNREALITY. There just are not enough people and no magic money tree.
Boris will do the same as Theresa May if he gets his way, and both Boris and Jeremy are promising to spend recklessly.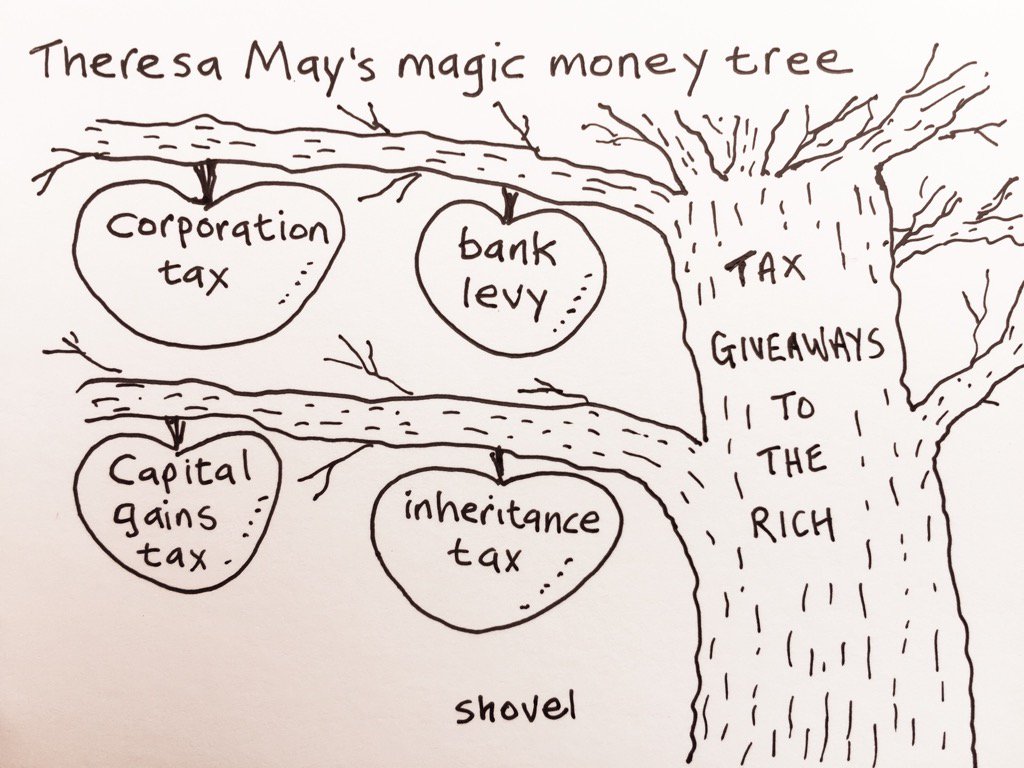 The Times leader on a potential 4 day week ( 14th November 2019 ) says that "…a 32-hour working week is impractical and would prove costly for taxpayers. It exemplifies an economic approach that would reduce living standards". It would also reduce quality of care.
…Paying public-sector workers the same wage for fewer hours would require higher total expenditure and create labour shortages. The party maintains that a shorter working week would boost productivity and thereby allow workers to suffer no loss in real incomes. Yet Britain has had a stubborn problem of weak productivity growth since the financial crisis and both the explanation and the solution are far from clear. Moreover, it is harder to extract productivity gains from service sectors, which make up 80 per cent of the economy, than from manufacturing. NHS-funded social care, for example, is inherently labour-intensive. The Centre for Policy Studies, a think tank, estimates that the additional bill for the public sector would fall between £17 billion and £45 billion, depending on productivity gains…..
Letters to the Editor 6th November 2019:
Sir, You report (news, Nov 5) that Labour's four-day week would cost taxpayers at least £17 billion a year. It would also be the death of the NHS. The chronic inability of the NHS to cope with ever-rising demands must be laid at the door of the European working time directive, which was embraced without thought of the unintended consequences.
Two previous presidents of the Royal College of Surgeons have declared the European working time directive to be the biggest disaster ever imposed on the NHS, and I agree with them. If Labour were ever to introduce a four-day week as outlined, it would have to explain to the public why this was preferable to saving "our" NHS.
The inability to recruit nurses and GPs is well known, but how many people are aware that 43 per cent of all consultant physician posts advertised last year were not filled, according to figures from the Royal College of Physicians. A four-day week would require 20 per cent more posts to be created, which would join those that we are unable to fill.
Professor Angus Dalgleish
Consultant medical oncologist, Cheam, Surrey
Sir, The wise words of Professor Carrie MacEwen (Thunderer, Nov 4), chairwoman of the Academy of Medical Royal Colleges, should be engraved on the lectern of every politician making a speech during the election campaign. Sadly, those vying for votes will doubtless continue to use the NHS as a tool to mislead and bribe susceptible voters.
It is self-evident that no politician knows how to run the NHS. It has lurched from one set of political priorities to another, and has rather surprisingly survived, despite repeated dysfunctional reorganisations. Department of Health initiatives rarely have much to do with patient need but a lot to do with votes and headlines. The workforce is ground down by politicians' constant repetition of "our wonderful NHS" followed by yet another tinkering at the fringe.
Surely the time is nearing when we remove the NHS from politicians' control and allow it to be run objectively by those health professionals and managers who know what they are doing. Perhaps a semblance of coherent planning and continuity might then develop. This would leave the politicians to play with other toys that they could break with relative impunity.
Dr Tim Howard
Past chairman, GMC fitness to practise tribunals; Corfe Mullen, Dorset
Sir, It is inevitable that when the NHS costs the taxpayer so much politicians will be involved and, at general elections, political parties may make extravagant claims of the type that Professor Carrie MacEwan deprecates. One of the problems of providing resources for clinical services is that it may be impossible to budget for a cost-effective service. Spare capacity is essential and therefore more money is required to allow for the fluctuations of clinical need. This means that the public and politicians must be prepared for empty beds and inactive clinical staff on occasion. But there is something the NHS can do now: management could be made accountable for the clinical services it provides instead of always blaming a lack of resources; and clinical staff might research the more routine aspects of clinical management for cost-effective solutions.
Dr Ramon Gardner
Emeritus consultant psychiatrist, Addenbrookes Hospital, Cambridge
ITV news (and the Times) 9th November 2019: 1.5 million older people "In need of care", and have an "unmet need".
Anita Charlesworth 13th November 2019: Politicians can't shake a magic people tree to staff the NHS