Aneurin Bevan would not have accepted a night on a trolley as a compromise when he set up the former NHS. The cost of looking after overseas visitors is minimal, and not an important financial loss, but it does signify how we expect nobody to pay anything at all! Politicians have big salaries, good holidays, secure pensions, and access to London hospitals. If they want to they can avoid the A&E waits and mistakes and go privately. They usually do…. It will all get worse unless our managers and Trust Board Directors speak out honestly. Co-payments are not as bad as a failing service..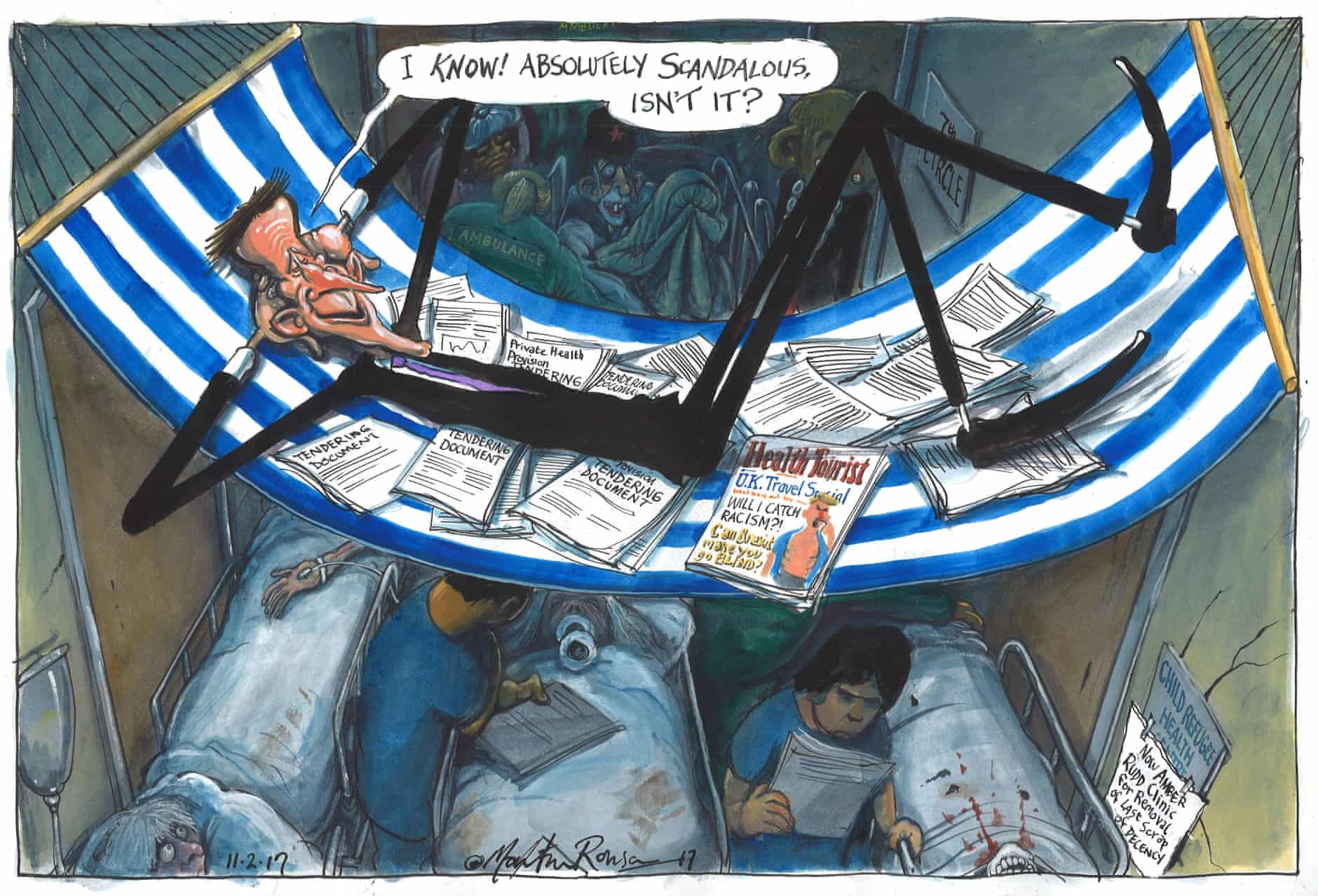 Michael Sainato in the Guardian 14th November 2019 reminds us of why we live in one of four "Mutualised health services". 'I live on the street now': how the insured fall into medical bankruptcy – Having health insurance is often not enough to save Americans from massive debts when serious illness strikes
Iain Williams on 14th Feb 2015 opined: £1 coin for your hospital trolley? The NHS's supermarket-style makeover – cartoon
A government minister has said the NHS should be more like Asda. Should we expect bogof deals on hip replacements?