Some parts of the UK will be more prone to crowdfunding. Wales will be the area with most need as the waits are so bad. Ideally funding should go preferably to those with most life years ahead of them…. Nick Triggle reports on The best and the rest – what we've learned from the NHS Tracker (BBC news 15th June 2019)
"Things are getting worse" says Nick Triggle (WHat has NHSreality been saying for 7 years?)
The three hospital measures the BBC has focused on are the most high-profile targets in the NHS.
The way they are measured in each UK nation varies, particularly for cancer and routine operations.
But in each case, they were set to stretch the health service and encourage it to provide care quickly to patients who needed it.
As a result, the targets have never been achieved all the time.
But for the first time since they were introduced more than a decade ago, we have had a whole 12-month period where no part of the UK met any of the targets.
That milestone was passed last year.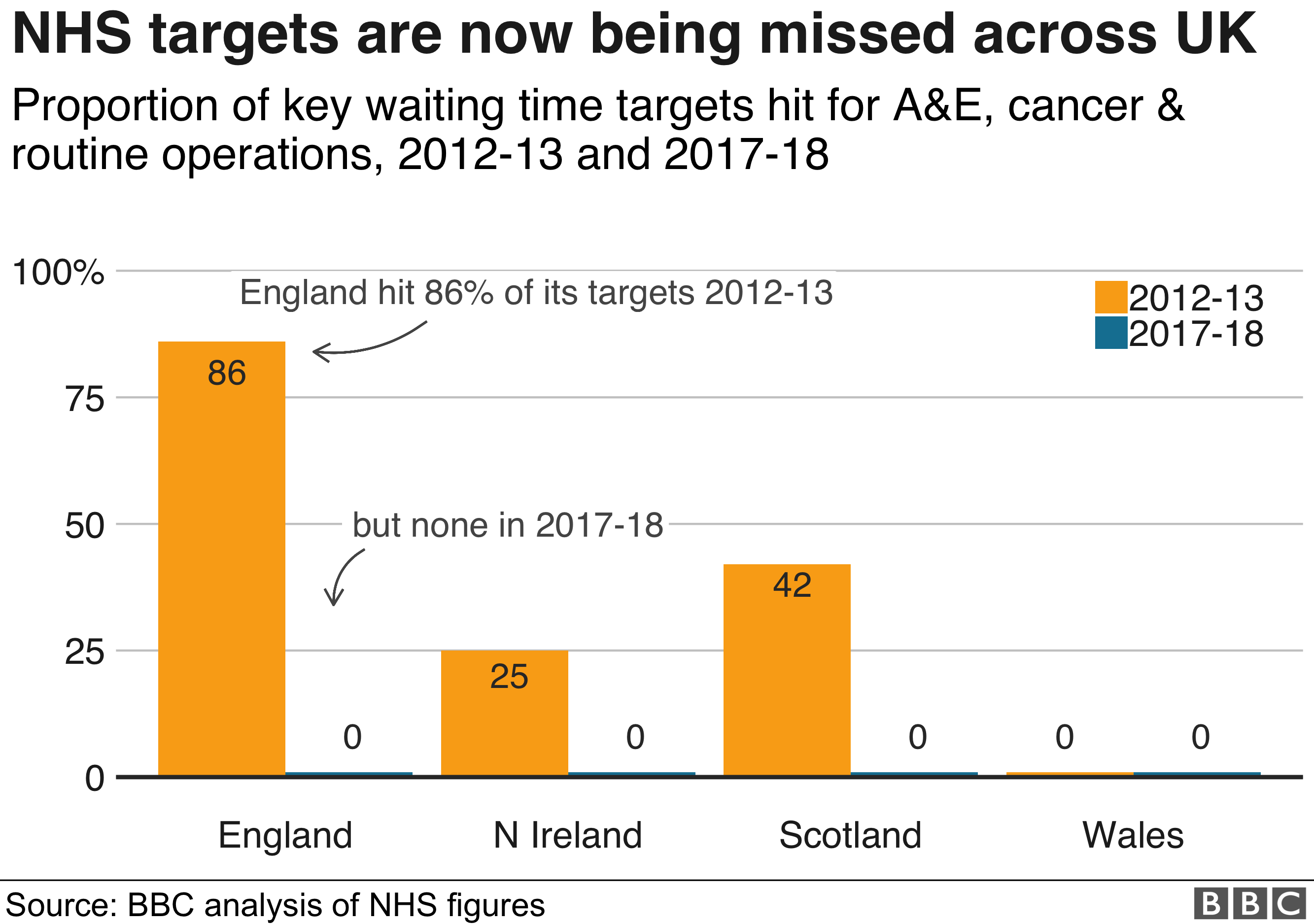 And the situation has continued every month since…….
When survival is a popularity contest: the heartbreak of crowd funding healthcare – Sirin Kale in the Guardian 20th May 2019
A growing number of Britons are turning to online fundraising for essential treatment in a desperate, 'Dickensian' attempt to get around NHS shortfalls. But does it work?……….
…." it's normalising the idea, at least in the US, that, in order to get essential health services, you need to compete with all these other people to be the most deserving, the most needy, the most compelling."