We have all got a personality (of sorts) but if you think that "The term 'autism' is used to describe different conditions including Asperger syndrome and Pathological Demand Avoidance", and that more and more are being diagnosed, should we ration care to this group somehow? If we don't then the care for the rest of us has to suffer. When there are not enough staff, there are going to be "gross failings". There are bound to be "too many children in Mental Health Hospitals" if the community support and the staffing levels are not high enough. The system is only broken because we will not discuss rationing overtly…. If people and families know in advance what is not covered, then they can plan for the deficit… Privatisation trickery (as in Bradford) is not going to hide the shortfalls… Children and families who are less able to communicate well will be those suffering from more risk from sepsis.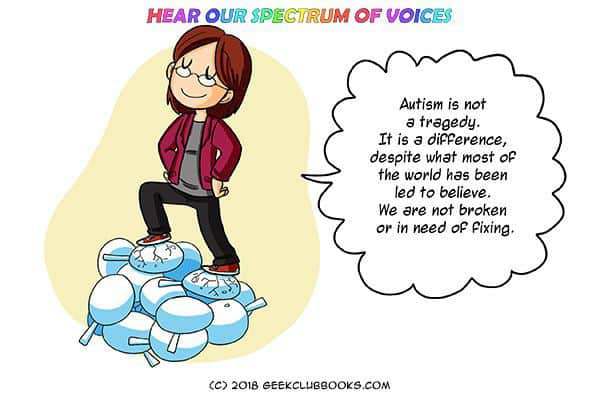 On 20th May BBC news reported: Too many children in mental health hospitals, says report
On 21st May BBC News reported: 'Broken' care system for most vulnerable
On 2nd April Eva Ontiveros for BBC World Service opined:  Is autism being missed among women and girls?
"Lots of autistic girls and women come across as very quiet, shy and introverted," says Alis Rowe, a UK author and entrepreneur who was diagnosed with autism a few years ago.
"These quiet girls – and their problems – can be 'invisible' to other people."
Alis says she herself was not diagnosed until she was 22.
Autism spectrum disorder or ASD is a condition that affects how people communicate and interact with the world. It is estimated that 1 in 160 children worldwide has an ASD, according to data from the World Health Organization, but there is a huge disparity in diagnoses by gender….
On 10th April BBC News reported: Southmead nurse cautioned over man with autism's death
Rosie Taylor May 22nd in the Times: Thousands of children still die in NHS sepsis care 'lottery'
Thousands of children may have died or become disabled in the past decade because of a failure to end the postcode lottery in sepsis care, nurses say.
There is still no national early warning system for identifying the potentially fatal condition that affects up to 27,000 children every year, despite repeated calls from campaigners. Scotland introduced a checklist to spot sepsis in children in 2017 but no such scheme exists in England and Wales.
Today the Royal College of Nursing (RCN) congress in Liverpool will demand that a national paediatric early warning sign score (Pews) scheme for sepsis be launched "as soon as possible"….
Rebecca Thomas on 13th May in the Health Services Journal reported: Leaked report shows 'continuing' problems with mortality reviews
NHS England has been told to support areas which are failing to deal with a backlog of reviews into the deaths of learning disability patients, according to a new report.
The annual learning disabilities mortality review, leaked to HSJ ahead of official publication this month, has also found "significant variation and inconsistency" across regions, with the Midlands and East, and South East the worst performing areas…….
In the UK, official figures indicate there are about 700,000 people on the autism spectrum. Males are currently diagnosed at a higher rate than girls – up to a 16:1 ratio in certain studies.
Remember 2017: Connor Sparrowhawk: Mother questions NHS trust's 'culture'
John Monahan for BBC News NI 21st February reports : Autism diagnoses in NI children up by more than 100%
Some health trusts have seen a three-fold increase and there are also 2,500 under-18s still waiting to be assessed. Healthcare professionals and autism charities have pointed to increased awareness as a reason for the jump…
27th February Louis Lee Ray reported for BBC News: Autism-anorexia link 'must be acted on'.
The NHS must change the way it assesses eating disorders to take account of a link with autism, a research charity has said.
Autistica said findings suggested one in five women presenting to UK clinics with anorexia may also have autism and tailored therapy was vital…..
BBC News reported 20th May 2019: Strike vote over NHS 'privatisation' plan in Bradford