The PM and minister of health are in denial. The trouble is that it seems to be inherited, even from one administration to another of the opposite belief! The tide of technology advancement is swamping the 4 UK Health Services.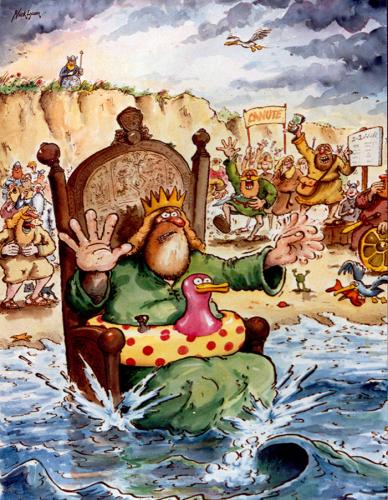 Kat Lay in The Times June 14th 2018 reported:  NHS in crisis all year round, bosses insist
The annual NHS winter crisis now lasts all year, a health service report says. Rising demand and flat funding are "not just a winter phenomenon affecting accident and emergency departments", the NHS Confederation says in System under Strain.
It points out that the target for 95 per cent of patients to wait no longer than four hours in accident and emergency was last met in July 2015 and the number of 999 calls rose by 21 per cent between 2013-14 and 2016-17. Twenty-seven per cent of patients wait 11 weeks or more for eating disorder services.
Niall Dickson, chief executive of the body, which represents NHS trusts and health authorities, said: "Without new ways of delivering services and sustained investment, NHS and care services will simply not be able to cope. We are not currently doing enough for the old, the sick and the vulnerable, and as things stand it will get worse."
In an editorial in the British Journal of Hospital Medicine, Nick Scriven, president of the Society for Acute Medicine, said: "The NHS is struggling to cope with year-long pressure, worsened in winter, and the capacity to treat all patients quickly and safely." He repeated calls to consider an annual two-month break in elective surgery….