At first glance it seems incredible that there is no joined up combined data set for the 4 UK health services. The media and the press don't help with headlines that indicate that all 4 health services are impacted by a decision, when it is actually only NHS England. The proposal was rejected in Pembrokeshire in 1996. Even today, some 22 years later, there is no comprehensive information available to the Out-Of-Hours (OOH) doctors or paramedics or nurses. Resistance to change at the time was due to fears about workloads in transferring from one system to another, and no compensation or mitigation was offered. |Today all GP computer systems are excellent. Any one of them would be better overall in A&E and Casualty departments. It would then be "demanded" by the wards, radiology and laboratory, physiotherapy etc. Managers could ask the system for waiting lists "real time", and for operations and other outputs. Complications, infections, and complaints could also be recorded, along with waiting times and waiting lists. NHS Digital may cover all 4 jurisdictions….but much of it's news headings relates to England only. Missing notes (commonplace) would only happen if all system was down.. Are you ambitious to be famous? Do you trust the confidentiality of health records?
So why has it not happened? Will all 4 health systems agree? Tribalism has ruled so far…. both in GP and in Hospital systems, which are all different!
There is a new incentive to make it happen: the potential profit in data mining, and the Health Services, if put together, cover a large population. Apart from England the numbers are small, but the power of the combined 4 systems is high. Regional Innovation hubs (Walesincluded?) may help….                (NHS England chief executive Simon Stevens has said the NHS needs to recommit to exploiting the potential of anonymised clinical data for driving research and innovation.
Stevens announced that the NHS will set-up two to five regional Digital Innovation Hubs, each covering regions of 3-5 million people.  "We need to advance on exploiting anonymised clinical data.") When the system does work we will all wonder why it took so long and so much money to get there.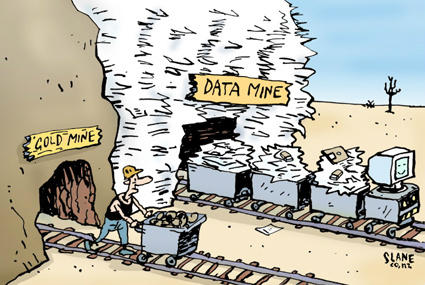 Philip Aldrick in the Times 5th September reports: NHS set to be offered a 'fair share' of data profits
Companies using NHS patient records to build the next generation of healthcare tools will have to demonstrate that any commercial gains they make are shared "fairly" with the NHS, ministers will say today.
The Department for Health has drawn up a code of conduct for technology firms that use the NHS's "unique" data to train their algorithms.
The code will establish commercial principles to ensure that the NHS shares in the financial gain from any innovative treatment or device created with the help of its data. It also will ensure that patient records are used solely to improve health outcomes.
Britain is at the forefront of advances in artificial intelligence healthcare, with companies such as Google's Deepmind and the UK-listed Sensyne Health mining electronic health records to build tools that can transform patient outcomes. Deepmind has built algorithms that are better than doctors at spotting eye disease and is developing diagnostic tools that catch critical illnesses early.
Under the code of conduct for data driven technologies, companies will be asked to "enter into commercial terms in which the benefits of the partnerships between technology companies and health and care providers are shared fairly". All health records must comply first with data protection regulations that protect privacy.
Lord O'Shaughnessy, parliamentary under-secretary of state for health, said that NHS data was "like oil" and should be considered a form of capital. "AI needs data to work on and the NHS, because of the way it was set up, has this unique longitudinal data set of 60 million people alive today," he said. "When NHS data goes into create an algorithm and the company owns the algorithm, does the NHS get a fair share for the contribution that the patient data has made to that algorithm? Patients want to know that NHS data is generating benefits for patients directly. This has to be valued and there has to be a sense of a fair distribution of benefit."
The government will consult the private sector about potential partnership models, but Lord O'Shaughnessy said that the benefits could be through "discounted use or free use" of the tools for the NHS, or equity partnerships and royalty streams, as Sensyne has pioneered.
Ministers emphasised that the highest ethical standards would apply and that only companies that could show potential health benefits would be granted access to the data. The code would be voluntary but "at some point we will need to think about how accountability becomes tougher", Lord O'Shaughnessy said. He said that the government "does not want to discourage innovation".
One proposal is that devices and treatments developed in line with code of conduct receive an NHS kitemark. The code of conduct is set to be formalised at the end of the year.
The minister emphasised that consented and anonymised patient data was already being used for research purposes and by companies such as Deepmind. "The question is not whether, it's when and how," he said. "People are very aware that if you are working with the NHS you have to play by the rules. We need trust so people don't opt out because they believe the benefits are fairly shared between the hospital and the private operators."
Then there are confidentiality issues. The minutes of the Independent Group Advising on the release of data (IGARD) minutes are dry but lead to an understanding of the issues.
GPs could be forced to switch IT systems under new NHS Digital contract
Untrustworthy staff – continuing saga of data collection failure blights the Health Services potential. GPs cannot have had enough say and power in planning…
Health Secretary pledges to overhaul NHS IT system
It is a small risk (of fraud), but mainly notes missing is incompetence. Best keep a running file of your own notes.
The potential risk for blackmail – think about your medical records when you are young. Are you ambitious to be famous?