Short termism rules, and shames the politicians who have denied that the system needs long term solutions. In our first past the post system with 5 year time horizons, we can expect no more. Proportional Representation, and a depoliticised ideology is urgently needed. Suggestions that an extra 1% tax (Liberals and Labour) don't win the votes of the caring professions, who know the four Health Systems are not founded on an ideological or financial rock. Caring for people needs humans, not robots, and plenty of them. Anyone would think there was a conspiracy to ruin the Health Services.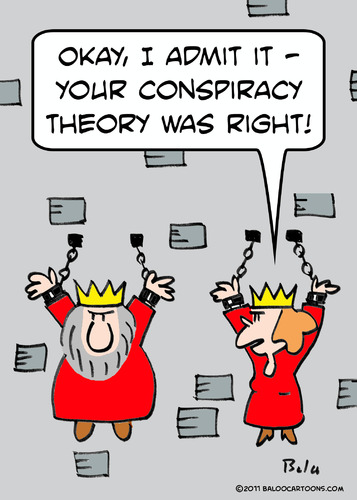 The Western Telegraph reports 19th Jan 2018: Extra funding to help NHS used for short term fixes, report finds
Additional funding aimed at helping the NHS get on a financially sustainable footing has instead been spent on coping with existing pressures, according to a report.
The National Audit Office (NAO) warned that "repeated short-term funding boosts could turn into the new normal" when funding with a long-term plan would be more effective.
Clinical commissioning groups and trusts are increasingly reliant on one-off measures to deliver savings, rather than recurrent savings that are realised each year, the report said.
The NHS was given an additional £1.8 billion Sustainability and Transformation Fund in 2016/17 ahead of the service having to survive on significantly less funding growth from 2017/18 onwards. It was also intended to give it stability to improve performance and transform services, to achieve a sustainable health system.
The report said this financial boost helped the NHS improve its financial position and overall the combined trust deficit reduced from £2,447 million in 2015/16 to £791 million in 2016/17.
But despite its overall financial position improving, the report said the NHS is struggling to manage increased activity and demand within its budget and has not met NHS access targets.
Furthermore, measures it took to rebalance its finances have restricted money available for longer-term transformation, which it said is essential for the NHS to meet demand, drive efficiencies and improve the service.
It said that, for example, the department transferred £1.2 billion of its £5.8 billion budget for capital projects to fund the day-to-day activities of NHS bodies.
On top of this funding, many trusts are receiving large levels of in-year cash injections, most of which are loans from the department, which have worsened rather than improved their financial performance. Extra cash support increased from £2.4 billion in 2015/16 to £3.1 billion in 2016/17.
It said progress has been made in setting up 44 new partnership arrangements across health and local government, which are laying the foundations for a more strategic approach to meeting the demand for health services within the resources available.
But the report added that, in reality, partnerships' effectiveness varies and their tight financial positions make it difficult for them to shift focus from short-term day-to-day pressures to delivering transformation of services.
Amyas Morse, head of the National Audit Office, said: "The NHS has received extra funding, but this has mostly been used to cope with current pressures and has not provided the stable platform intended from which to transform services"
"Repeated short-term funding-boosts could turn into the new normal, when the public purse may be better served by a long-term funding settlement that provides a stable platform for sustained improvements."
Chief executive of the King's Fund, Chris Ham, said: "Across the country, there are encouraging examples of areas that are changing services so that they better meet the needs of local people. But transforming services requires investment, and the speed of progress in Greater Manchester, for example, has only been possible because of upfront investment.
"Yet, most of the Sustainability and Transformation Fund is being spent on addressing acute hospital deficits rather than being invested in new service models, which is holding back progress."
British Medical Association council chairman, Dr Chaand Nagpaul, said: "This report provides clear evidence that investment designed to help the NHS transform and improve patient services is instead being used to firefight and meet existing pressures and deficits.
New Statesman 18th Jan 2018: Patient care is key to a thriving health system
More nurses are leaving than joining and both the Times and the Guardian report that: we are 'Haemorrhaging nurses': one in 10 quit NHS England each year – Data showing 33,000 nurses left in 2016-17 triggers warning of 'dangerous and downward spiral'
Two letters in The Times 17th Jan 2018 on remedies:
Sir, Rachel Sylvester argues for funding responsibility for social care to be given to the newly named Department of Health and Social Care (Comment, Jan 15). She is right. The barrier between the budgets for health and social care is unhelpful and the Barker Commission into the future of health and care recommended a single, ring-fenced budget covering both. We also agree that we need to increase the amount we spend on health and social care. The Barker Commission made the case for spending to rise as a proportion of GDP to bring us into line with countries such as France and Germany. This increase would be significant, but is affordable if we are prepared to make hard choices. We could means-test universal benefits such as winter fuel allowances and change national insurance so that better-off older people contribute more. Polling suggests that a clear majority of people are prepared to accept tax rises to fund the NHS. A cross-party consensus is now needed to make this happen.
Chris Ham
CEO, The King's Fund
Sir, Rachel Sylvester is right about the need to increase NHS funding. This could be done without raising any new taxes by amending the NHS charging system. At present the government pays for everyone's treatment. In France the elderly, unemployed, poor and children receive 100 per cent free treatment. Others have a proportion of their costs — usually 70 per cent — paid by the state. If they wish they can take out private insurance for the rest. My monthly insurance cost of €100 is less than my car insurance. In effect, this is an additional health tax on those who can afford to pay without all the complications of raising and hypothecating it.
France spends a higher proportion of GDP on its health service, with the top-up coming through health insurance. A recent analysis by the Nuffield Trust, published in the BMJ, estimated that if Britain were to spend the same as France the NHS would have another £24 billion a year — substantially more than the Brexit bus's promised £350 million a week.
Paul Barnes
L'Horte, Languedoc-Roussillon