Especially when there is a shortage, and the politicians have dug their own hole for decades, it is wrong to suggest that highly skilled managers of teams should be punished. The real scandal is the lack of professional staff, and the low salary of the "juniors" who are not partners in the business. The rules allow for GP principals (senior partners) to be asked for accounts to show how much they earn gross, and net from state employment. The gross amount is before staff expenses, practice equipment and utilities. GPs are self employed, and as such they take dividends, not a salary. Most of us former GPs maintain that salaried staff are far less value to the state. Sickness rates in the Health Services are the highest in the world, but the exception (to date) has been GPs and Hospital Doctors. The demands for a salaried service will continue, especially under Labour and in Wales, but the result might be reduced access and less efficiency (Shape of a job). This is a smokescreen trying to get away from poor manpower planning. Indeed, GP profits are falling. GP Trainees are salaried, and may outnumber principals soon! In addition, the location of these "mega practices" managed by  GP experts (managers), is in city suburbs where there is more competition for posts. (Because schools are better there, and provide more places to medical school, and doctors want the same opportunity for their own). The knee jerk response form MPs reveals their ignorance.…… and their short termism.
The various newspapers cover the issue 28th December:
Britain's highest-earning NHS family doctor rakes in £700000 a …The Sun–28 Dec 2018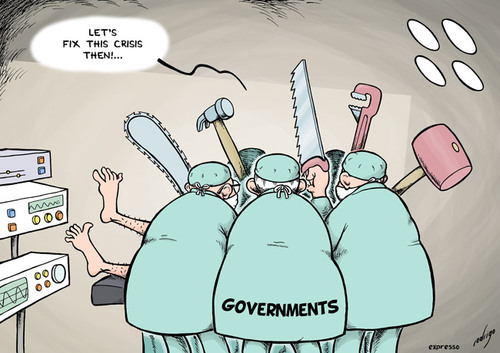 The Times: Best-paid GP earns £700k from NHS and today Publish details of doctors' pay, MPs demand
GP partner pay drops by 4.3% in the last six months Pulse December 18th
GP premises development frozen, GPs forced to publish pay from 2015: What about comparing overhead?
It's the shape of the GP's job that needs to change. The pharmacist will see you now: overstretched GPs get help…The fundamental ideology of the Health Services' provision. Funding of this type admits 30 years' manpower planning failure
The Guardian 4th November: Hundreds of trainee GPs facing hardship as a result of salary delays
Bad News: Sharp rise in sick days taken for mental illness – especially in the Health Service Trusts
The NHS culture is sick – and so are its staff – But is there any "quick fix"?
fewer women should be allowed to train as doctors because men are 'better value for money'… The answer is graduate entry to medical school.
We are wasting money because politicians cannot think longer than 4 years..
The Times summarises in "Healthier and Wealthier" – the Leader 28th December
There is nothing wrong with entrepreneurial GPs earning more than average but when pay is excessive it is likely to be at the expense of patient care
Family doctors may seem an unassuming breed, but some of them have been quietly building empires. Gradually, over the past decade or so, small general practices have been absorbed into super-practices that have merged between two and forty-two surgeries. Many of the local-doctors-turned-tycoons have been doing rather well out of it. A freedom of information request has revealed that one doctor made more than £700,000 from the NHS in 2015-16, one of 200 to earn in excess of £200,000 that year.
The news has angered patient groups, who feel that these salaries are not appropriate, given the health service's straitened times. The Taxpayers' Alliance has called the figures evidence that "something is going badly wrong" with GP pay. But some of the sums may be justified if they have incentivised change for the better. Empires can in principle be good for general practice, and where they are, those building them should be rewarded.
Policymakers have long since hoped that enterprising doctors would start to merge practices. They have witnessed the struggle of tiny surgeries that often fail to keep up with the demands of an ageing population. Banded together, surgeries can cope better, as large practices are able to economise on administration costs and through bulk-buying. They can provide better services to patients, too. A larger pool of doctors means more flexibility in the rota, and therefore longer opening hours. At least one super-practice in Birmingham is open seven days a week. Many can afford to offer patients extra services, such as an onsite dentist or physiotherapist.
Large practices may also help to combat the burnout problems that plague the profession. GPs have been quitting the NHS at the rate of more than 400 a month. Many are fed up with the burden of the administrative work involved in managing small practices, along with cramped and inadequate premises. Life at a large clinic can be more varied as well as more comfortable: flexibility means that doctors can spend a couple of days a week pursuing a specialist interest, such as orthopaedics or physiotherapy. And a traditional perk of working at a small practice — rising to be partner more easily — is becoming less important with the proliferation of female GPs who often prefer the part-time options that come with working for a salary, rather than running a business.
The system is not perfect. Although the wealth of a practice, dependent on the number of patients it serves and government targets it meets, is tied to its success, the salary of its senior partner is not. Partners decide how much to take for themselves and how much to plough back into their businesses. The most dynamic are not necessarily those paying themselves the highest sums. An enterprising approach that improves both efficiency and patient care is to be applauded, but doctors who pay themselves very large salaries necessarily take resources from patients. For a GP to earn more than £700,000 seems excessive by any standards. This is nearly double the salary of even the controversially highly paid university vice-chancellors. It makes the case not for enterprise in primary care, but for restraint in GPs' pay.
The second problem is that pay is not transparent. High rewards for the most enterprising doctors will not work as an incentive to others unless the sums are public and fair. More importantly, they are funded by taxpayers who have a right to know how their money is spent.
It is to be welcomed that GPs can be entrepreneurs as well as NHS employees. Indeed, it is partly for this reason that general practice has adapted to changing demands better than the rest of the health service. As practices have merged, patients are better served than with healthcare elsewhere. The more efficiently GPs' surgeries are run, the lighter the pressure on the rest of the NHS.
Letters in the Times 30th December: 
GPs' SALARIES
Sir, GP practices are run on a business model in which earnings are related to meritorious performance and excellence ("Best-paid family doctor earns £700k from NHS", Dec 29). If a highly paid GP provides exemplary care to his or her patients, should we begrudge the high pay? Further, if a university vice-chancellor can earn nearly £500k, there is no reason why a hard-working and efficient GP should not be paid a high emolument for his service.
With time being limited per patient, GPs are under considerable strain in taking clinical history, both recent and past, examining the patient, ordering investigations and referring to hospital when required. At present, many patients in general practice are elderly and suffer from multisystem diseases. On top of this, the average GP is lumbered with bureaucracy, paperwork and administrative duties. Whether they are in a large practice group or not, GPs work in isolation, unlike hospital consultants who tend to work as a team and referrals to specialised colleagues are relatively simple.
It is a stressful and onerous life for GPs.
Dr Sam Banik
London N10
Sir, What concerns me are not the enormous salaries drawn by a handful of GPs, a negligible consideration in the context of the NHS budget, but the £56,000 a year average pay drawn by non-partner GPs.
It is hardly surprising that we have a shortage of GPs when we pay these highly trained professionals with onerous responsibilities substantially less than a London train driver. Addressing this anomaly should be the priority for the government.
Martin Cragg
New Malden, Surrey