Nothing has substantially changed since the Francis report – indeed the leadership of politicians was not referred to in the debate, making out that the lack of a proper lead in cultural change was needed from Management, when actually it is needed from Politicians. The only way to find out if Jamie Grierson is correct is to do exit interviews on all staff (like those in file on four), and have these done by an independent Human Recourses body. SOSR means "some other serious reason" and all whistle-blowers need to consider whether this might be attached to their file after spilling the beans. The admirable ideology of whistle-blowers contrasts strongly with the ideology of HR departments described in File on Four today. If 66% of doctors are under "serious stress" then the profession, and the public, need a scapegoat….. Mr Hunt will do as a sub for all the successive ministers of health. Civil unrest is likely without honesty. The current winter "murmurings" of starlings will become a riot of protest and discontent. One of the major reasons for a state to exist ;"keeping it's citizens safe", is failing…
Speaking up – Whistleblowing in th NHS – file on four and part of the report is from BBC Liverpool (Staffing 'inadequate' at Chester baby death hospital)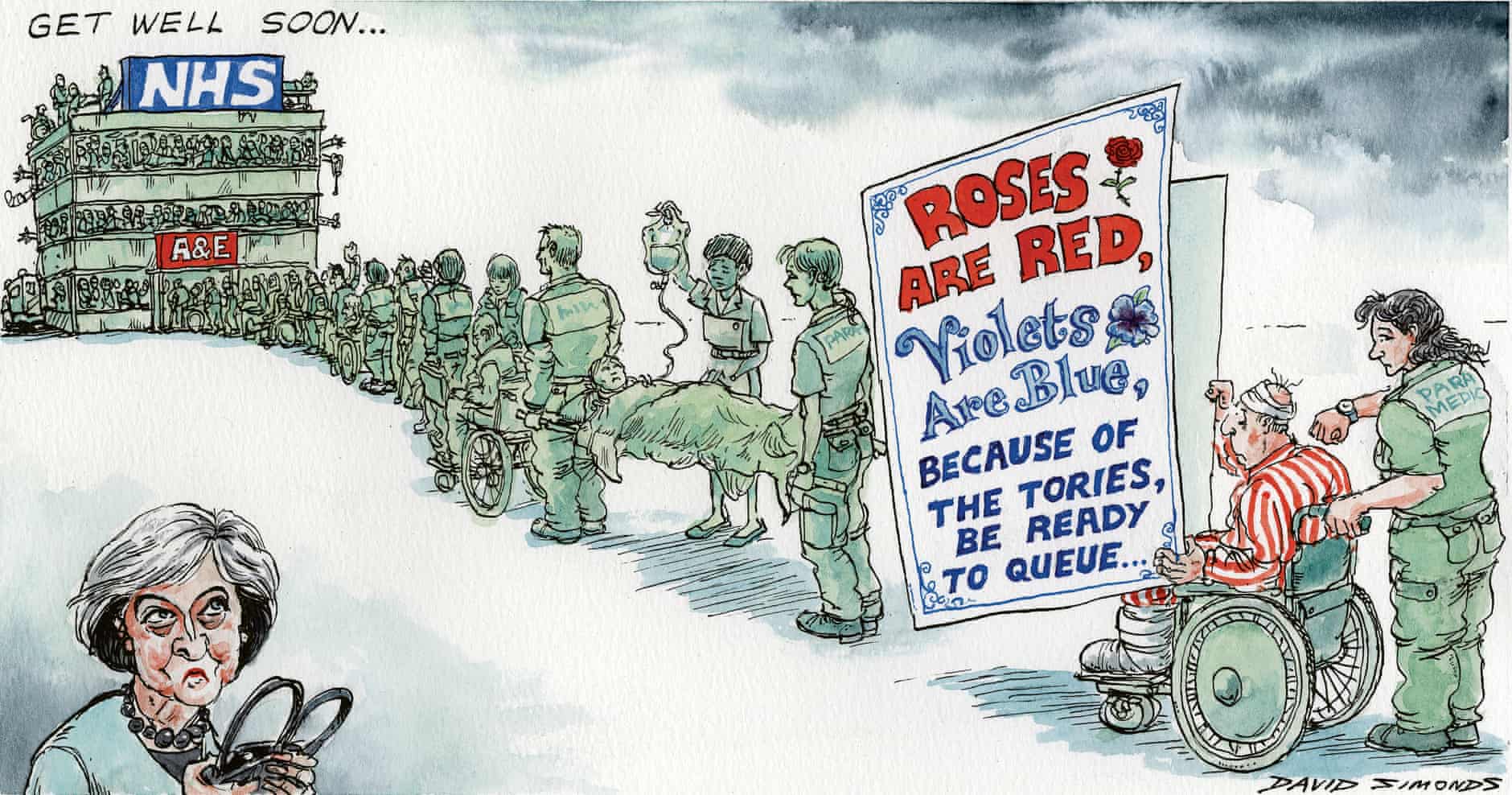 This is reinforced by Jamie Grierson in the Guardian: NHS hasn't improved enough since Mid Staffs, says inquiry lawyer
Robert Francis, whose report uncovered poor care in hospital trust, says pressures on health service generally are 'pretty bad'
Current conditions in the NHS "sound familiar" to those that existed during the Mid Staffordshire scandal, according to the lawyer who chaired the inquiry into the hospital trust.
Sir Robert Francis QC said the health service was being hit by a combination of financial pressures and high demand.
The barrister whose 2013 report uncovered poor care in Mid Staffordshire said the pressures the health service was under were "pretty bad".
His remarks came after a week of scrutiny of the NHS, with performance figures showing a raft of missed targets and record waiting times, leading health secretary Jeremy Hunt to say conditions were "completely unacceptable".
Francis told the BBC's The Andrew Marr Show on Sunday: "I think they are pretty bad. We've got a virtual storm of financial pressures, increased demand, difficulties finding staffing, and pressure on the service to continue delivering. And some of that sounds quite familiar, as it was those were the conditions pertaining at the time of Mid Staffordshire.
"Things have changed since then, so the very fact that we're talking about this today the way that we are, the very fact that the secretary of state says things are unacceptable, shows that there's a greater level of transparency.
"So people are talking about the problems in a way that they weren't before. But the system is running extremely hot at the moment and it's only working at all because of the almost superhuman efforts of the staff of the NHS, and it can't carry on like that indefinitely without something badly going, or risking going badly wrong."….
NHS Surgeons kicking their heels as thousands of operations delayed.
Michele Hanson opines: We are a rich country that can afford to pay for proper care – so why don't we?  and Why are GPs having to beg for appointments to get their patients treated in hospitals?
Matthew Weaver reports: A&E in England had worst delays ever in January, leak suggests – Provisional data shows an unprecedented number of patients spending longer than four hours waiting to be seen
Dennis Cambell reports: Two-thirds of young hospital doctors (Anaesthetists) under serious stress, survey reveals -Trainee anaesthetists complain of fatigue, disillusionment, 'burnout' and fears for patients' safety as pressure mounts on NHS
Undercapacity leads to undersupply. When skills are valuable and in short supply they demand high payment, especially if working "overtime". Which party believes in market forces? All parties have failed to control the supply in a market it commands completely?
NHS 'pays £7.5m a year for 20 most expensive agency doctors' – Watchdog says health service could save £300m a year if locums charged within set price cap, after data found some are paid £375,000 a year
Jeremy Hunt: NHS problems completely unacceptable – Health secretary says there is no excuse for some of health service's shortcomings after figures show record delays for patients
One in six A&E departments at risk of closure or downgrade- As many as 33 casualty departments across the UK could be lost by 2021 in an attempt to save £22bn from the NHS's budget
Alexandra Topping reports: Woman, 89, trapped in hospital for six months despite being fit to leave – University Hospitals Bristol NHS trust launches inquiry after lack of social care led to stay that cost health service £80,000
BBC News: 2000 NHS doctors call on prime minister to increase spending
Robert Pigott for BBC news reports: NHS Health Check: 'Most staff have been attacked', doctor says
Nick Triggle reports for BBC News: 10 charts that show why the NHS is in trouble