N Ireland Physiotherapists in the MCSP journal are reported: Northern Ireland politicians accept that NHS must find new ways of working, Just as the politicians are attempting to combine Heath and Social Care, Councils 'don't pay fair price for care', and many care home operators are dropping their Health Service agreements. (contracts) , Everything has been short term, including the staff training and manpower planning capability. Just as we are short of physiotherapists, we are short of all staff, and it's going to get worse. The temptation to go "private" will steadily increase.
N Ireland the first Health Region to crack – and admit that the system is broken.. and try to turn a negative into a positive.. The Health service foundations are being washed away.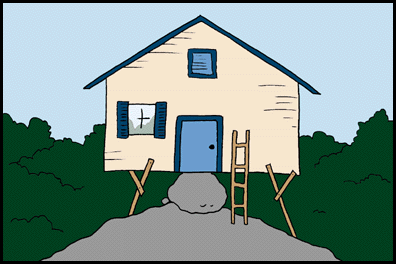 Northern Ireland's health committee has responded positively to evidence of how GP surgeries elsewhere in the UK have benefited from self-referral to physiotherapy and having physios as a first point of contact…..
CSP senior negotiating officer Claire Ronald told the committee that these changes had saved time for GPs and resulted in fewer referrals for interventions, such as MRI or CT scans.
She attended the hearing on 6 October, as part of a delegation from the Irish Congress of Trade Unions.
Northern Ireland has been 'very poor at transforming how we deliver healthcare', Ms Ronald warned the meeting.
'We are only just piloting self-referral to physiotherapy at South Eastern Trust, and it was a battle to get that pilot running.'
Extended scope practitioners and physiotherapists who have qualified as independent prescribers are under-utilised, she said.
Workforce planning
'It comes back to workforce planning,' she said. 'But if you don't engage with trade unions and professional bodies until you are implementing, then we are at the door saying "that is not going to work", or "if you had done it this way it would be better".'
Following Ms Ronald's evidence, committee chair Paula Bradley said the MLAs recognised that the health system did not fully utilise a range of health professionals.
'We will have to look at different ways of working, especially when we look at what's happening within GP services at the moment,' she said.
Speaking to Frontline after the hearing, Ms Ronald said the committee would launch an inquiry into the roles that allied health professionals and pharmacists could have in primary care, adding that her evidence met with a positive reception from the MLAs.
Marie-Louise Connolly reports 25th October for BBC: Bengoa review: Ambitious health care shake-up unveiled – Its 3rd sentence reveals that it is biased… and this because it is recommended by a government appointed panel unable to speak the truth: we have to ration health care somehow…
An ambitious plan to make Northern Ireland's health and social care system fit for the 21st Century has been unveiled.
Health Minister Michelle O'Neill said the 10-year plan would improve a system at "breaking point".
Its 18 time-specific action points are based on recommendations from a government-appointed panel.
Hospital closures are not mentioned, but services will have to meet criteria to prove they are viable, she said.
Opposition politicians have questioned the lack of details in the plan, which is not costed.
Belfast Telegraph: Fewer GPs in Northern Ireland now than in 1950s and (GPs) Bedrock of NHS is on life support and fading fast